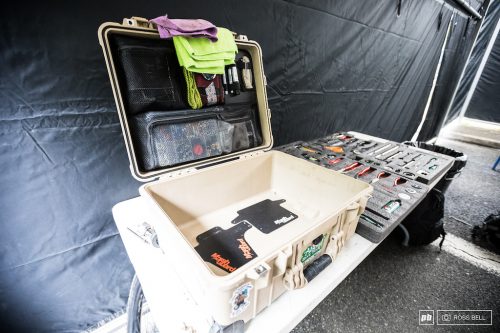 "It's not easy being a World Cup bike mechanic. In addition to the pressure that comes with being in charge of maintaining the bikes of some of the fastest (and most particular) riders in the world, you also need fly around the globe with a toolbox that can handle any situation, whether that's a quick brake bleed or completely rebuilding a bike after a muddy run…" ~John Hall, Aaron Gwin's mechanic
Press here to read the entire article.
For more information on FastCap's Kaizen Foam, visit our website.